How's Your CSI?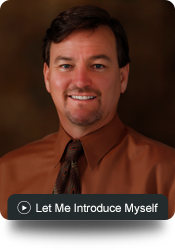 People ask me how do I get such dramatic results with 2 dealer brands in the national top 10. The question is better asked, why don't more trainers impact your business more!
What you believe is more important than what you say! It is the heart and soul of how you will behave and lend to what we think, say, and do!
Dramatic changes start with a big shift in thinking! My service workshops challenge your team, create breakthroughs in attitudes and create fast changes in behaviors! It is this dynamic catalyst approach that transforms entire teams and helps them dramatically improve their CSI scores.
And I have to tell you if everything is working fine don't click on the link, but if you are slightly curious click on the link and see if it doesn't make sense for us to have a conversation. And talk about things you'd like to change and things you'd like to improve. It's not easy and it doesn't happen overnight, but it starts with a phone call. So I'd like to suggest to you - pick up the phone and CALL ME at my office (949) 305-9998 ext. 209 or if you'd prefer call me on my cell (714) 606-2767 and let's have a conversation.